Difference Between Cheap Price Website & Expensive Website
by Jhon · December 5, 2016 Website Design Idea
Difference Between Cheap Website  Design & Expensive Website Design

At present days, almost any business from the very beginning stage to professional stage should have a business website. Because, the entry level business always looking for Cheap Website design. Besides, many user friendly, flexible and open source Content Management System (CMS) are available to help an entry level developer for web designing. Sometimes for these perspective, it is becoming possible to build a basic website with a small database, without being a professional web developer.
Basically, there are many reasons for having a website. For these reasons from the very beginning startup companies like to having a website for them. For any other media, television or newspaper, the advertising system is so high than the website. But the main problem is to build up enough traffic for the website you are developed. It needs marketing campaign.
The other important thing of having a website to increase the visibility. Now a day, when people are heard about your company, they are trying to reach online first and doing a research on it. While when you make road map for your office it becomes more hassle for the client to find it out. Whereas a website represents your virtual office can easily make people easy direction with few clicks.
A website can be access online 24 hours a day, even a day of the year. So, the client approaches and the potential customer can visit your site for the support for the information that you provide. Also, the products what is relating with your business can easily convenient them with the updates whenever they need. But for the office space, this is not happening like this. People should come and go through a visit your office for the products which costs money and time.
If you having a small business website and your business is product selling related, then you can easily sell your product at any time. There is no restriction for the potential customers for the business hours only. A website that contains of an online shop, that can provide a dramatic boost in sales.
Actually, these are the importance of having a website. So, every company from the very beginning is need a website to represent their services. In general, building a website is not that kind of costly, but if anyone concern about the service. Customer based database management system, transaction system, then that website can be expensive.
Mostly the startup company usually start their business with the cheap price websites. Gradually they build and customize make a professional looking expensive website. There is a huge difference between a low cost website design and expensive website design. Let's discuss about this.
The very first difference come up with the definition. What is low cost website design and what is expensive website design.
Cheap Website Design:
A cheap / low cost website represents those sites where hosting provider limited their services like disk space, bandwidth, limited number of domain setup, lacking of C Panel system and other services. Usually a cheap website budget starts from $15.
Expensive High End Website Design:
An expensive high end website represents those sites where hosting provider doesn't have any limitation of their services like unlimited disk space, unlimited bandwidth, unlimited number of domain setup, customize and root access of C Panel system and other services.  Usually an expensive website budget starts from $500.
In the above definition, we can assume that, there is a number of difference between in these two categories of websites. Let's discuss about the differences more deeply.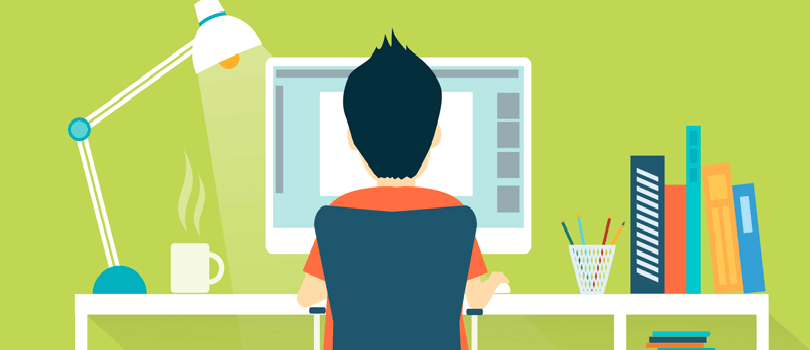 Limitation in Hosting & Domain Services:
In a sense, you rent space on a computer to hold your website. Your host, the computer where your website files are stored, assigns an address (DNS) for your files to your domain name so that anyone can find your website on the Internet by typing in your domain name.
In both cheap and expensive price websites, the domain is not a factor at all. Because what type of website you want to make, the domain price is same for both of these types. The major differences come up with the hosting packages.
If you are going to make a cheap price website, usually your budget is limited and low. Then you go for some lowest packages for this option. But the opposite thing is happened for the expensive price website.
For the cheap and expensive price website, different hosting company offers different types of packages. For low budget, there are some criteria for the users. Users cannot use unlimited disk space if they go for a low budget hosting packages, while expensive price websites have unlimited disk spaces facility. Besides, the monthly bandwidth is also limited for the cheap price websites. For this reasons a limited number of traffic can only access this kind of sites. On the other hand, the monthly bandwidth becomes unlimited for the expensive price websites and there is no limitation of traffic access.
Expectation & User Interaction:
Today people and business want different types of option and customization and the other available ability to manage their own content on their own website. Users have expectations for highly interactive functionality as well as mobile version and responsive websites. The site owners also demand some complex requirements other high exception so that, their website can gain more traffic and people can easily engage with their website with their interactive outlooks. All of these only come up in the expensive price websites but in the cheap price website all of these are only come up just like a daydream for the website owners.
So, only the expensive price websites can fulfill the criteria that a website owners can want whereas a cheap price websites cannot reach at that level. These the one of major differences between a cheap price website and an expensive price website.
Design Allegation:
The design elements that comprise the aesthetic face of your site are not just happy accidents.  We spend time finding, creating and experimenting to arrive at the perfect textures, shades, palettes, flourishes and design treatments that will communicate most effectively.  It is a designer's job to consider details such as branding, themes, concepts, design flow, user interface, image manipulation, typeface selection, and more.
A design is combination of such elements that comprise the aesthetic face for a particular thing. In website design the particular thing is the main body that we called template. Site owners always wants to have an attractive look of their websites. Like, perfect textures, shades, palettes, flourishes and other design related treatments via those a website can communicate easily with its visitor more effectively. For this perfection, an expensive price website can only survive in this criteria whereas a cheap price is a normal design with a simple logo, plain font styles, no textures, no shades. Because, when all of the above things happening, it costs money, and the money is the major wall behind an expensive price website and cheap price website.
There are some major elements for an expensive price websites whereas a cheap price website is far behind of these elements. These are,
Initial Concepts:Initial concepts represent the whole research about your industry. It explores each and every corner of your industry that represent your industry. So, for this research, your website can easily express your entire business model virtually in front of your clients or visitors.
Revisions: The next elements of an expensive price website are the revision module. This can revisions all of your website more deeply like taking feedback from the exclusive customers. Taking review from the critics and other web developers and designers before presenting to you.
Multiple Screen Sizes (Responsive Design): Another feature of an expensive website is, it supports multiple screen sizes. Because all most all expensive websites are responsive. For the huge number of mobile devices developers are thinking to get more traffic, so they are going to make website which is responsive. Every responsive website supports multiple devices. In only happens on the expensive price websites. Sometime in cheap price websites also have this functionality. But it is rare.
Page Layouts: every website needs a home page or main page. That page represents an industry or a company summery. So, a website owners always looking for an off the shelf generic theme not making every page same look. If every page is different in outlooks the cost of developing a website becomes high. Where cheap price website cannot afford this thing.
Content and Optimization:
A website traffic mostly depends on its content. The expensive site contains a rich amount of content, that can easily engage the users and increase the traffic rates. Where a cheap price websites are lacking rich amount of content because there are so many limitations to adding contents in the cheap price website. One of the major thing in this limitation is hosting which was already discussing on the above.
Besides the rich amount contents, website owners must want their website load time first and show their website in the search engine result. So, the enforce in Search Engine Optimization (SEO) tools and other application tools which makes the websites load time faster. But in this case, the cheap price website has a slow load time and no or a fewer supports of SEO tools.
Security For Cheap and Expensive Website:
The expensive website is more secure than a cheap price website. A cheap website can easily be hacked by a hacker or get infected by malware and viruses. Where, it is difficult to break down an expensive price website security and hacked it.
Because most of the expensive website design packages has a SSL system. SSL (Secure Sockets Layer) is a standard security technology for establishing an encrypted link between a server and a client. Typically a web server (website) and a browser, or a mail server and a mail client.
By the help of SSL, the sensitive information like credit card numbers, social security numbers and other authorization processes can be transmitted in a secure way. Besides these kind of data, the other normal data also sent between browsers and the client servers in plain text without causing vulnerable to eavesdropping. So, it becomes difficult sometime impossible for the attackers to intercept all data that sent between a browser and a web server. VeriSign, TrustE, Entrust and GeoTrust are good options to explore in the purpose of getting protected from the identity theft.
Third Party Web Integration For Low Cost and Expensive Website Design:
In an expensive price website, owners can use third party web integration system. By the help of this, they can easily interact and connect other web application in a one platform. This is more helpful while anyone use a website for the purpose of E-commerce business. Via this type of integration, the owners easily get payment from the customer via online. But in the low cost website design , there are no such kinds of features or application for the users, even for the owners of the websites.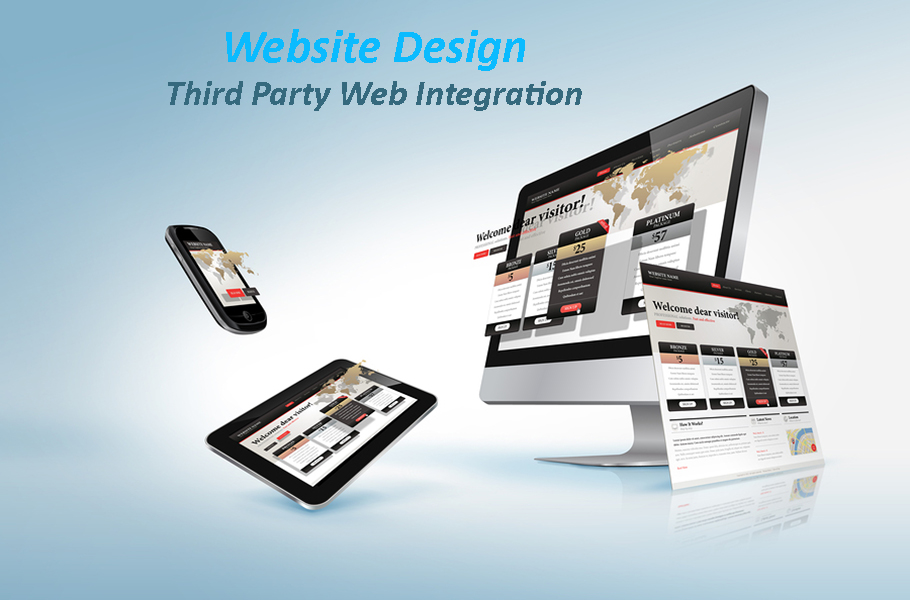 Social Media Integration:
This integration system is one of the most popular features in the website in current situation. Both cheap price websites and expensive price websites have this facility. But an expensive website design  has much more facility in this integrated system. Like, adds more efficient way to express credibility of owners' websites. Always self-promoting from the built in coded or by the help of third party integration system.
Reveal Based Features:
There is something exciting features in expensive price websites. Like, catching a glimpse of something that user cannot have. It is so much bracing and secretive. For the purpose of business marketing and customer engagement through the websites. These are the most desirable functionalities.
For examples, reveal based marketing sometimes represent with other web applications or contents. Like a game that should play by a user before gating a deal or perform an action for able to see the deal. Sometime solving problem before securing an answer to get desire discount.  Attached to a media contents such as video or audio that should be listened by the users to get an attractive offer.
By this, users are being more engaged with your website. And all of these strategies only can happen on the expensive websites whereas a cheap price websites are so much straight forward.
From the above discussion, it has been concluded that, an expensive website is far better than a cheap price websites. But an expensive price website is costly whereas cheap prices website has a name value type of cost. But for the purposes of the use of a website, the choice should be change. And it will be wise decision. For example, if you are going to develop a personal website or website that only contains about a company's information then, go for the cheap price websites. Because, in this case the unlimited disk space and other facility is totally useless and waste of money.
But, if you are going to develop an e-commerce or social networking site then go for the expensive ones. Because, here you should concern about privacy and security for you and your customers' information. So, both of the cheap and expensive price website is beneficial in terms of users and owners' purposes.