What is Domain and Hosting – You Should Know About Domain and Hosting Before Making Website
by Jhon · January 27, 2017 Internet World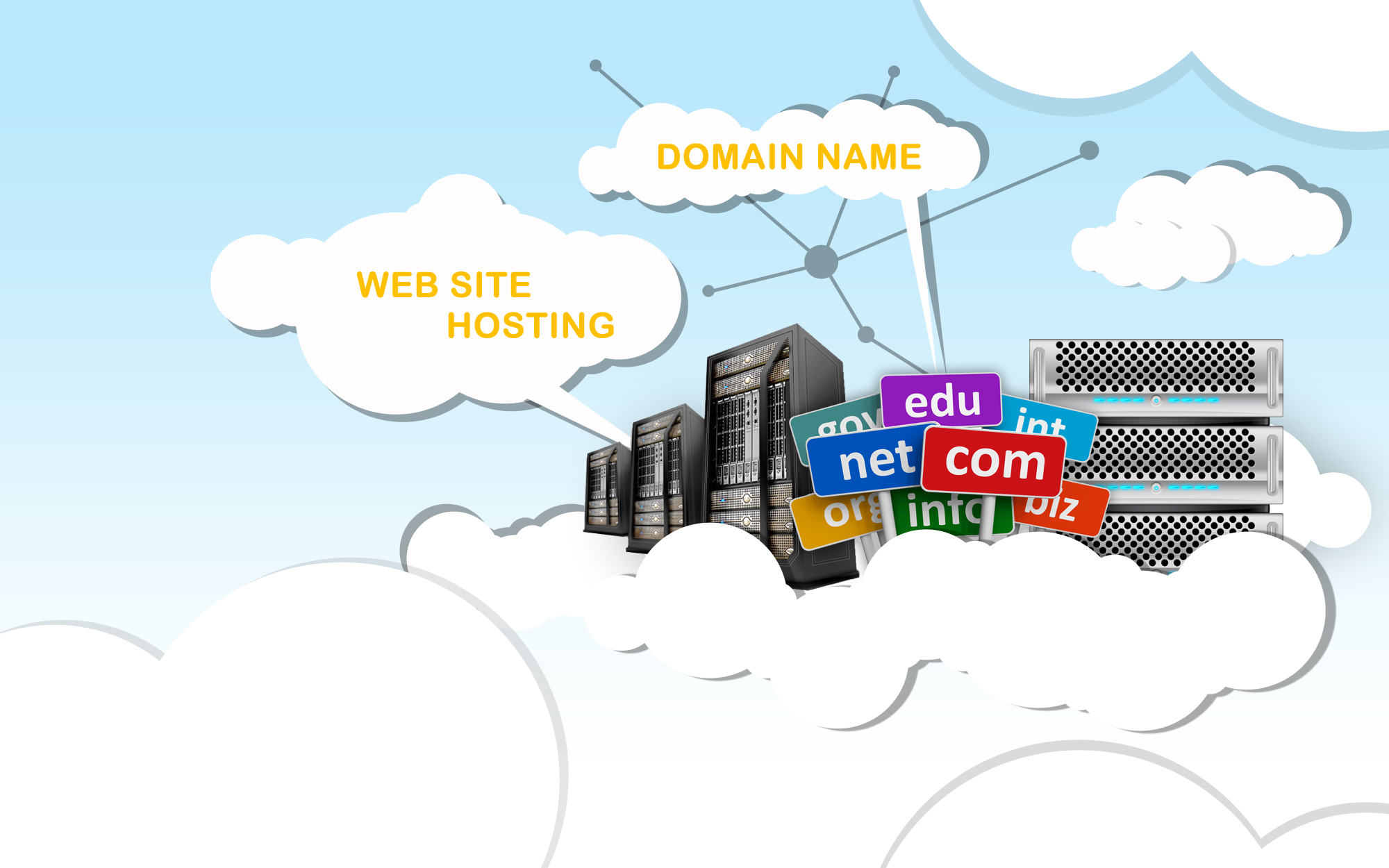 Modern world running on the new invention. And almost all of the new invention come to the real world with the help of technology. Without being technology our world looks like a statue now a day. People running out of time for making their life better, that's why technology progress is the most important phenomena now a day.
From the very beginning people like to do something creative. And most of their creativity show on different sector of technological field. Like, they are going to start some kind of new startup and online business too. Because, a tech related business is the only best solution for making a better future of oneself. What kind of business are you going to start, you need something important and it cannot be ignored. And this is website. At present world, website is not only a business thing, a website is open market place or sometime it is an open book thing for the people to know about the business or term you are going to introduce globally.
Before making a website, you should be familiar with some point of words, which are hundred percent related to making a website. These are major part of making a website for any kind of online business. Let's come to the point what is domain and hosting.
What Is Domain? If I Buy A Domain Name Do I Need Hosting ?
Domain is some kind of address which is referring an internet address or name or some kind of location of a website. A domain address is based on a IP address. Where IP means Internet Protocol. The Internet Protocol (IP) is the method or protocol by which data is sent from one computer to another on the Internet. Each computer (known as a host) on the Internet has at least one IP address that uniquely identifies it from all other computers on the Internet.
Examples of Domain and How its work:
For example, the domain name "webtady.com" points to the IP address "162.144.15.43". But do you think a number is a better way to remember? No way, a number is not really a better way to remember something. Instead of number a name is really good to remember. A domain name basically can be a maximum size of sixty-three characters and the minimum character is one. And you can be entered after the protocol in the URL like as following example.
Domain Examples: http://webtady.com/our-work/abc.html
On the above example "https" is the protocol, "www" is the subdomain, "webtady" is the domain, "com" is domain suffix, "our-work" is the directory and abc.html is web page. The very first internet domain was registered by "Symbolics" and it was named, "symbolics.com" which was registered by a Massachusetts Computer Company on March 15, 1985.
What is Web Hosting How It's Work
On the other hand, Hosting, for making website it is actually web hosting. A web hosting is a kind of service that only allows the organizations and individuals by whom to post a website or web page on the internet. Basically, a web host or web hosting service provider gives the user or company to host their website and other technologies type of services which is really need for website or webpage to view on the internet globally like anywhere from the world. Basically, when a website is being hosted on internet, it is actually stored on some kind of super and special computers which is being known as servers. Without hosting a website, it cannot be visible on the internet. It is only visible to the local server as known as personal computer.
In a word the domain and hosting meaning is, domain is a name of your website and hosting the storage system something like hard disk drive where your website contents are being stored. Most hosting companies require that you own your domain name in order to host with them. If you do not have a domain name, the hosting companies will help you purchase one.
Domain and hosting are two separate services. From different company, they provide different services eventually offer the both. But for surely, domain and hosting are completely different. Sometimes, it makes confuse the people. Because, sometimes people, whom are new in this sector they thing that, domain and hosting both are same or some time thing totally different on the service perspective. To give away the confusion, here is an example for you. Hopefully you will get a clear idea both of them.
Hosting Services : Facts Behind It
Let's think a hosting company like a house you rent. And this house is a place where your website can live. And think that, your car is like a domain. When you transfer to your old house to new house, do you need to change your car?
This is an abstract example of domain and hosting. But in real life, domain is the location of your website and hosting is the place where your website like to live or stored its content.
There are lots of web hosting services. Let's have a look on weebly or wix. Both of them is a website building tools and have different templates. You don't need to be an expert of bunch of coding. You just drag and drop the item and build your own site by it.
But you like to create a custom website, like to draw it by your own demand. On that case, you need to learn some kind of codes, and have a knowledge how to operate some kind of tool like dreamweaver or wordpress or joomla. On that case, you only need a web name which is known as domain and a hosting services, which doesn't like to restrict you to their site building tools.
In internet, there are lots of domain and hosting companies whom are providing you the best support for your website and website hosting as well. You can figure out and solve the domain and hosting issue within your budget. But for any of them the domain price mostly fixed but hosting price can be varied. You can buy domain in a cheap price with some kind of offer sometimes provide by the company and there are lots of packages.
For cheapest domain and hosting, you can go to 1and1.com Basically, 1&1 Internet, founded in 1988, is a web hosting company owned by United Internet, a German Internet company. Its CEO is Robert Hoffmann. This is very popular ultimate web solution in the cheapest rate. If your budget is little bit more and high, you can go for, godaddy.com or hostgator.com. Both of the web service provider gives you the best services within the best price. Besides them, namecheap.com is another best solution to you.
The important fact is, the above all web solution providers give you the ultimate solution for you. Both of the companies provide domain and hosting services. So, you don't have looking for separate solution for it. It is mostly like, from where you buy your domain on there you can get hosting as well. It is a really wise decision for you to take the both services from one provider in the case of newbie in the website making thing or website business thing. Because, it is so much easy to you to handle and maintain your website if you take the service from one platform.
There is also some special type of domain services. Like, the SSL service for your website. SSL (Secure Sockets Layer) is the standard security technology for establishing an encrypted link between a web server and a browser. This link ensures that all data passed between the web server and browsers remain private and integral. If you take this extra service for your domain, then you have to pay more for it. As like domain, there are several types of hosting. Like, shared hosting, dedicated hosting, cloud hosting, VPS hosting and so on. If you are very beginning to the website business and your budget is not enough. Then you can go for shared hosting system. Because, it is the cheapest hosting services. If you have a good figure budget and you should get some special features for your website like downtime, speed and other thing as well then dedicated hosting will be good option for you. Shared hosting means, you can share your house more than one person, and dedicated hosting means, only you can live your house no one can. That is the basic difference between shared and dedicated hosting.
For a high budget and high performance, you can go for cloud and VPS hosting service. Only on these two platforms you can get the best result for your website. But for this platform you have a good knowledge on site managing and database related thing as well. Without having enough knowledge on it, it will be just a waste of money, nothing else.
On the above discussion, I hope you can get a better clarification of domain and hosting term. And the domain and hosting term is not tough so. On my personal point of view, before making a website, you should learn more and have a research on google more deeply on those terms. And if you are absolutely a beginner on this sector, then you should go some kind company or platform, where the domain and hosting thing are almost ready for you. At a time, when you getting used to that, you will be able to make a better decision than before.