Looking for a Real Estate Website? Get Some Ideas
by Michael Phillip · November 27, 2016 Website Design Idea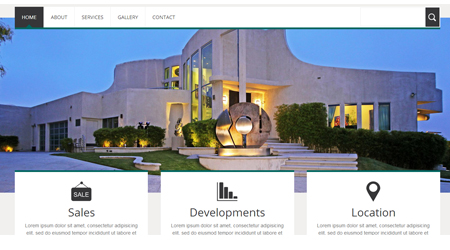 Looking for a Real Estate Website? Get Some Ideas
In today's perspective, real estate business is a kind of up going business category. It is developing for the purpose of peoples' major needs. Because, the crisis of a good accommodation is widely all over the world. People are always looking for a better place to live at reasonable cost. So, in all of these point of view, the real estate marketing activity is ongoing thing.
But to survive at the current marketplace, you have to know something that can help you to grow your real estate business. If you are going to start a real estate business and ready for your business marketing through website, then this article is really helpful for you.
At first, if you totally determine that, you are ready to marketing your company through the website, then the very beginning time you should, come up with some real estate website ideas. All of those ideas can combine the whole business marketing in a successive way of thing.
Those ideas can be divided some major parts. You should make a business plan for your real estate website. The following discussion is helpful for making a plan to start your journey.
Executive Summary:
The very first thing that come up with the ideas is the executive summary. You should make the all summary of your executive members whom are working under your company. But for the very beginning time the executive summary is not that kind of important at all but the intermediate stage this helps a lot for your business. It can be divided the following parts.
Strategic Alliance:
A strategic alliance is an agreement between two or more parties to pursue a set of agreed upon objectives needed while remaining independent organizations.
Service Description:A definition of what a service provides and how it is accessed and used.
Description of Company:A company description is a summary of important information related to a business and its operations.
Mission:A mission statement, a type of statement of purpose, is a statement which is used to communicate the purpose of an organization.
Financing Requirements:Actual or projected sum of money required to execute a plan, project, or program.
Company Summary: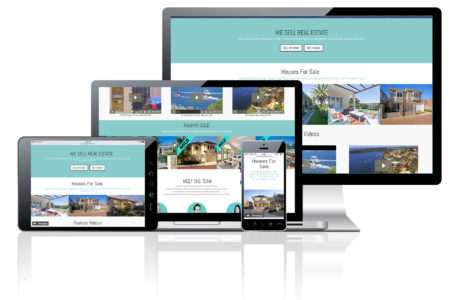 You should come up with the company summary. This helps your client the ultimate goal and services about your company. It can be divided some parts.
Organizational Structure
Guarantees and Warranties
Start-up Summary
Technology
Market Analysis Summary:
This is the very important revolutionary plan at the setting stage for you real estate company. No other existing franchised can be owned the traditional real estate company will be able to compete with the fees. It will be beneficial if you go through some other major cofactors on it.
Market Segmentation
Target Market Segment Strategy
Market Needs
Market Growth
Service Business Analysis
Competitive Edge
Main Competitors
Competition and Buying Patterns
Now you can gather the real estate business plan and which will be implemented on your website. Then the next part is to make a name that is the important part for your real estate website. Sometimes making a name is considered as a difficult part but if you follow some process and taking some opinion from people about your ultimate goal for your business, then it will be easy to make a name for your business.
After naming your business, you should concern about your website design. Always have to remember that, a good interactive design can carry a huge percentage of marketing of your company. As a web developer, personally I suggest to choose a design that can be modify for the future purposes. So, if you a limited amount of budget for your website, contact some professional designers who can satisfy your needs.
You will get some ideas about your real estate website templates on internet. Then contact your designer to design and give the ideas to the web developer who can working about your website template based on the design you provide.
After all of those things, you can decide how can you build your website. A website can be built with multiple different types of website builder applications. Like, WordPress, Joomla, PHP Framework, Python Framework etc. Now the point is, what platform you should be chosen? It will be a wise decision to choose that platform what platform you familiar most. If you have a knowledge about WordPress then it will be a wise decision to go for the WordPress web builder platform. It will be helpful for you to working with the familiar environment.
Now you combined the all of the things that discuss above. So, come to the point of the feature of your website. You know, almost all companies' website has some features. You should add some especial features those make you different from others. There are some major features what are on every real estate website that you should concern about. Like,
IDX Search:
This feature consists of Property Search Form, Advance Search Form, Interactive Map Search, Open House Search etc.
Listing Display:
It comes up with the property gallery slider what is defined as customizable grid slider. Besides, it consists some featured properties page, sold/pending properties page, Polygon saved search pages, enter and display off market listing etc.
Property Details:
Listing features details, social media sharing, virtual tour link, down payment assistance link has to be included in this feature.
Lead Generation:
This feature is helpful for the schedule a showing, information requesting, property organizing, creating contact form, lead management system and forwarding to third party services. Besides it also leads to registration notification and activity reporting services.
Search Engine Optimization (SEO):
This is one of the most important part for every website. This helps your business website in the top listed on the search engine results. Indexable listings, IDX on your website domain, optimized property details URLs, social media integration and back-links are including on this.
Mobile IDX:
No download required, intelligent auto redirection option, call now features, QR code support are included in this feature.
Brokerage Features:
This can help your real estate website with integration of office information pages, office roster pages, mobile office and agent pages. As well as some other agent login system, branded email alerts for agents' services should be included on this.
Besides of those features there are some other customizable permalinks on IDX pages, built on bootstrap for unmatched adaptability, logo display on your listing should be allow on your real estate website.
Now thing about the cost of real estate websites. The cost of a real estate website depends on some features. The major costs are charged for the following things.
Content Creation:
Content for a real estate website comes in many different formats. Which considered as branding assets for the website.
Project Management:
Typically, a website project is coordinated by a Project Manager who organizes the entire life-cycle of the project from start to finish. They are responsible for the finalizing the website and client requirements.
Web Design:
Visual Design
Content Layout
Color Schemes of Template
Graphical Interface like icons, buttons, fonts
Web Development
Search Filters
Interactive Site plans
Stacking charts
Blogs
Client portals
CMS Integration:
This allows you to manage the administrative tool that can help you to manage and make edits of your website contents and other things.
Hosting & Ongoing Maintenance:
Website hosting
Security Issue
CMS updates
Back up of data
Monthly report based on analysis
Normally a simple informational real estate website costs $5000 to $8000. The range will be increased to $100,000 if your website has integrated with database driven system.
World most popular real estate website is www.zillow.com, which has about 36,000,000 monthly visitors and the Alexa ranking is 207 globally. Besides, Zillow, there are others popular real estate websites like, Trulia, Yahoo! Homes,RealTor, FedFin, Curbed, ReMax, HotPads are the most popular real estate website in the world.
To ensure your real estate business, it is necessary to have a traffic or visitor on your website. Without traffic, you cannot gain your success that you thinking about. Here are some tips for increase the traffic for your real estate website.
Disable the popup banner from your website, this is so annoying.
Fast reload or access page operations.
Enriched SEO for search engine indexing.
Adding Social Bookmarking.
Educate your visitor through blog posts.
At the end, it has been observed that, for starting a business on real estate firm is not so difficult perspective if you follow the tracks. Website is an important material not for only your real estate business but for all the business purposes. when you are looking for a real estate business website, keep the above discussing in your mind, that will be helpful for you to find out the best one that can satisfy you and make a perfection point on your needs.